Shopping Cart
Your Cart is Empty
There was an error with PayPal
Click here to try again
Thank you for your business!
You should be receiving an order confirmation from Paypal shortly.
Exit Shopping Cart
| | |
| --- | --- |
| Posted on March 21, 2020 at 6:52 PM | |
COVID-19 Update:
At the Law Office of Jeanne Reardon, the health and safety of our staff and clients is our top priority.  Since you rely on us for your legal needs, we remain ready to help you in this difficult time as we face many health and financial challenges.  Accordingly, we are taking a number of steps to minimize health risks during this health crises while serving our current clients as well as new clients coming on board.
Our law firm will be adhering to the guidelines presented by the Centers for Disease Control and our local health officials, and we continue to monitor them for updates as they are released. We have implemented a plan to protect the safety of our work environment while allowing us to continue to service all of our clients.
We are taking precautions with respect to non-essential meetings and face-to-face interactions. That includes telephone consultations and conference calls whenever possible. With respect to our real estate practice, we will endeavor to utilize Powers of Attorney, pre-signed deeds, and Escrow Closings, where available, in order to close title when the transaction permits us to do so.
Do not hesitate to contact us if you have any questions or concerns regarding your current real estate transaction or if you are just getting started and are looking to hire a real estate attorney for an upcoming sale or purchase of a home.  As always, we are committed to handling our clients' matters with the utmost care and respect, and are available to assist both current and new clients.
We hope that you and your family remain safe and healthy!
Jeanne Reardon, Esq.
| | |
| --- | --- |
| Posted on October 30, 2018 at 12:24 AM | |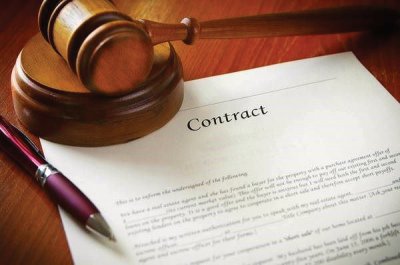 The standard residential contract of sale used by attorneys in the New York Metropolitan area will often state that the closing will take place, for example, "on or about December 1, 2018."  In New York, unlike many other states, the "Closing Date" contained in the contract, especially if the words "on or about" precede it, is a fluid date.  It is rare that a closing actually occurs on the date specified in the contract. The phrase "on or about" has been interpreted by the New York courts to mean that either side has a reasonable period beyond the "on or about" date in which to close.
If all progresses on schedule, a closing can usually occur within 60 days after the contract has been fully executed by the seller and purchaser. However, not all real estate transactions proceed as planned.  While many of the transactions do eventually close (unless a buyer is unable to obtain financing or an appraisal comes in too low), there are some that do end up in a dispute or litigation.  If a party is unwilling to close within a "reasonable" time after the closing date, many times, before litigation is commenced, the attorney for the party wishing to close can send what is referred to as a Time of the Essence Letter ("TOE Letter") to the other party.  That letter will set forth a new closing date stating that "time is of the essence." If the party receiving the letter does not close by that date they can be declared in default under the terms of the contract of sale.
It is important to note that the "time of the essence" standard is not a statutory standard but rather one established by the courts and case law, and is constantly changing depending on each case that is decided by the courts.  While the courts are silent as to what constitutes a "reasonable" time, many real estate attorneys practicing in the New York Metropolitan area have come to a consensus that "reasonable" is generally about 30 days.  However, the case law has explained that the other party must be given a reasonable time in which to act and what amounts to a reasonable time to perform depends on the circumstances of the case.
Whether dealing with a TOE Letter or an "on or about" closing date, the closing date and closing time frames can quickly change and extend far beyond the "on or about" closing date depending on the circumstances.
| | |
| --- | --- |
| Posted on September 30, 2018 at 5:50 PM | |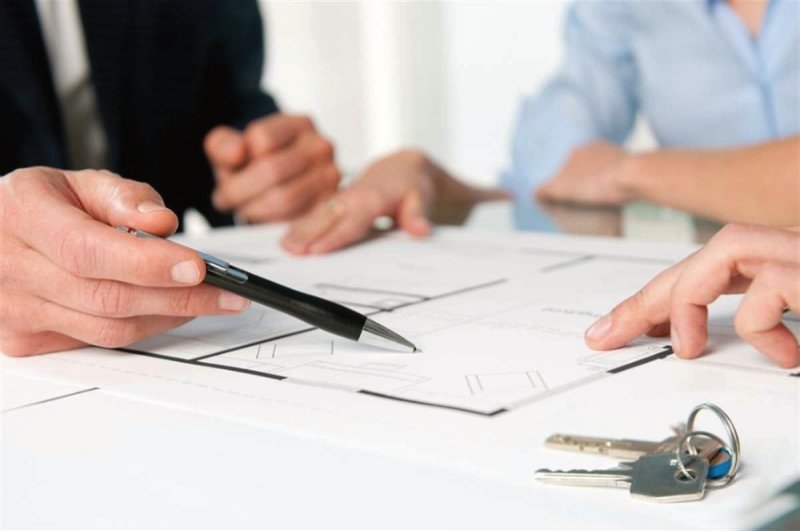 Most people obtain financing when purchasing a house, condo, or co-op.  In that case, the contract of sale will contain a mortgage contingency clause making the sale contingent upon the buyer obtaining a mortgage in a certain amount.  If the buyer's loan application is denied by the lending institution, the buyer can then cancel the contract and get the down payment back.
In order to benefit from the protections allowed by the mortgage contingency clause the buyer must strictly abide by all its terms, i.e. the buyer must only apply for a loan in the amount stated in the clause (or such lesser sum as buyer shall be willing to accept), and obtain the mortgage within the time frame given in the clause.  If the buyer applies for a loan greater than the amount stated in the clause and is then denied a loan, the buyer will have forfeited the protection afforded by the clause and will not be able to cancel the contract.  If the buyer is then unable to obtain other funds to complete the purchase the buyer will be in default under the terms of the contract and more than likely lose their down payment.  On the other hand, if the buyer is approved for a loan greater than stated in the mortgage clause, then no problem.  Nonetheless, I  would never advise a client to take such a risk and put their down payment in jeopardy.  There are many reasons why the loan may be denied that have nothing to do with the financial qualifications of the buyer and are beyond the buyer's control.  An experienced real estate attorney will help you navigate through this process.

The mortgage contingency clause is there to protect your down payment should your loan be denied.  To best protect yourself when purchasing a home with a mortgage, hire an experienced real estate attorney who fully understands all aspects of the mortgage contingency clause and will guide you through the entire closing process.
To speak with an experienced real estate attorney, call us at (516) 314-8433.  To learn more about our services and how we can assist you, visit us at
www.jreardonlaw.com
| | |
| --- | --- |
| Posted on June 3, 2018 at 8:36 PM | |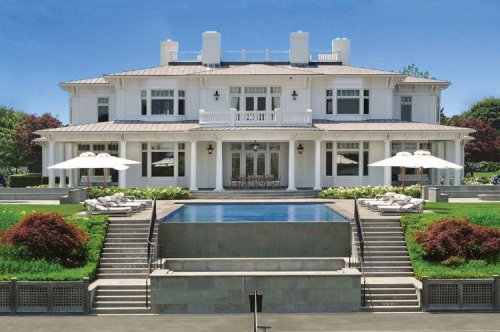 Title insurance is crucial for a home buyer because it protects you and the lender from the possibility that your seller doesn't -- or previous sellers didn't -- have free and clear ownership of the house and property and, therefore, can't rightfully transfer full ownership to you. Problems with the title can limit your use and enjoyment of the property, as well as cause you financial loss.  This is why you need title insurance.  
Your real estate attorney will arrange the process of getting you title insurance soon after your Contract of Sale is signed.

What Could Happen If You Don't Get Title Insurance?


Title insurance protects against the following common hidden risks just to name a few:
Errors or omissions in deeds
Mistakes in examining records
Forgery
Undisclosed or missing heirs
False impersonation of the true owner of the property
Instruments executed under invalid or expired power of attorney
Mistakes in recording legal documents
Misinterpretations of wills Deeds by persons of unsound mind
Deeds by minors
Deeds by persons supposedly single, but in fact married
Fraud
Liens for unpaid estate, inheritance, income or gift taxes
Title Insurance: Lender's Policies and Buyer's Policies
Title insurance is typically a combination of two policies: a lender's policy and a borrower's policy. Your lender -- assuming you're taking out a mortgage, will require that you buy a lender's policy (also called a "mortgagee's policy") to pay for its legal defense costs and reimburse any mortgage payments you can't make because you've lost the house to someone else's claim on it.
The lender may also require you to buy an "owner's policy," covering your own legal fees and other losses, as yet another step toward protecting the lender's collateral. Your title insurance policy remains in effect as long as you, or your heirs, retain an interest in the property.  Title insurance will give you the peace of mind in knowing that the investment that you have made in your home is a safe one.
The Law Office of Jeanne M. Reardon assists New York property owners with title insurance matters. To speak with an experienced New Yorkreal estate attorney, call us at (516) 314-8433 or e-mail us.

| | |
| --- | --- |
| Posted on February 11, 2018 at 4:23 PM | |
Standard Refinance
A standard refinance paying off an existing mortgage with the proceeds from a new loan.  In order to decide whether this is worthwhile, the savings in interest must be weighed against the fees associated with refinancing. Other reasons to refinance include reducing the term of a longer mortgage, or switching between an adjustable-rate and a fixed-rate mortgage.
A cash-out refinance is taking a loan for more than you owe on your existing mortgage. Your existing mortgage is paid off from the new loan proceeds and you receive the balance of the new loan. You might do this if you want to make home improvements or pay for a child's education. Cash-out refinancing removes some of the equity you have built up in your home.
Closing costs are the fees paid when you close on a refinance loan. These fees may include application fees; title examination, abstract of title, title insurance, and property survey fees; fees for preparing deeds, mortgages, and settlement documents; attorneys' fees; mortgage recording tax; recording fees; estimated costs of taxes and insurance; and origination, appraisal, and credit report fees. Under the Real Estate Settlement Procedures Act (RESPA), the borrower receives a "good faith estimate" of closing costs within three days of application.
What is a New York CEMA?
"CEMA" stands for Consolidation, Extension and Modification Agreement.  A CEMA allows borrowers to save on the amount of the mortgage recording tax associated with the refinance. 
CEMA is a tool that can help a borrower save thousands of dollars in mortgage recording tax on the new loan amount.  In reality, rather than having the original mortgage satisfied and discharged of record, the original mortgage is assigned to the new lender. The parties execute a new mortgage for refinance closing costs and for additional funds if it's a cash-out refinance, and an agreement which assigns the original mortgage to the new lender and consolidates the original and new mortgage into one mortgage. The borrower would only have to pay taxes on the amount of the new loan that exceeds the unpaid balance of the original loan, such as closing costs or cash out.  Although it can be a lengthy process, a CEMA is well worth the additional time as it can save a borrower thousands of dollars in mortgage recording taxes which would otherwise be payable at closing.
Contact our expert Long Island mortgage refinance attorneys today to find out how we can help you save thousands of dollars in closing costs, specifically mortgage recording tax, by refinancing your mortgage with a Consolidation, Extension and Modification Agreement (CEMA). 

Our mortgage lawyers represent clients in all areas of New York , including all 5 boroughs of NYC (Manhattan, Brooklyn, Queens, Bronx and Staten Island), Long Island (Nassau and Suffolk Counties), and Westchester County.  We look forward to helping you.  Call us today at (516) 314-8433 or e-mail us.

| | |
| --- | --- |
| Posted on November 26, 2017 at 5:50 PM | |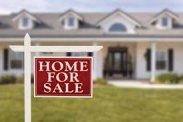 Will you pay tax on the sale of your home? Likely not, unless you have gains that are more than $250,000 or more than $500,000 for married couples.
Old Rule:
Until 1997, once you reached the age of 55, you had the one-time option of excluding up to $125,000 of gain on the sale of your home providing it was your primary residence.
New Rule:
Now, anyone, regardless of age, can exclude
up to $250,000
of gain or $500,000 for a married couple filing jointly on the sale of a home.
That means most people will pay no tax unless they have lived there for less than 2 out of the last 5 years.
Who Qualifies for Tax-free Gains When They Sell Their Home?
To qualify for the capital gain tax exclusion on your home sale, you must meet the following
IRS requirements
.
Owned the home for at least 2 years. (the ownership test)
Lived in the home as your main home for at least 2 years. This is the use test. If you plan on renting your home for part of the year, study this use test carefully. The amount of gain you can exclude from taxes may be proportional to how much you use it vs. rent it.
During the 2-year period ending on the date of sale, you did not exclude gain from the sale of another home.
The Law Office of Jeanne M. Reardon assists New York property owners with strategies to protect and pass on their homes and real estate investments. To speak with an experienced
New York
real estate attorney, call us at
(516) 314-8433
or e-mail us. To learn more about our deed transfer services visit us at:  www.jreardonlaw.com
| | |
| --- | --- |
| Posted on April 2, 2017 at 10:30 PM | |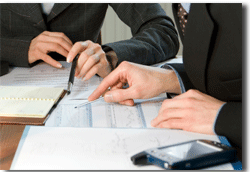 On October 3, 2015, the Consumer Financial Protection Bureau's (CFPB) new mortgage disclosure law, also known as the TRID went into effect. TRID will help consumers be more informed regarding the closing cost.
Here are 11 things you should know about the new law:
1. Initial Good Faith Estimate (GFE) and Truth in Lending disclosure (TIL) are now combined into one new form called the Loan Estimate (LE).
2. Instead of the old forms such as the HUD-1 and Final TIL we now have the Closing Disclosure (CD). Most major lenders will prepare the CD for the borrower; some however may rely on settlement agents. The new form will describe the loan terms, projected loan payments, closing cost at closing, loan features such as assumption, escrow details, borrower's liability at foreclosure and others. The Sellers will also have a CD statement.
3. The CD will be provided by the Lender to the consumer/borrower at least three days prior to the scheduled closing date but can be waived if consumer has a "bona fide emergency".
4. The Lender will now provide the borrower with list of closing service providers so that they can shop for services.
5. If the following changes occur then a new CD must be issued with an additional 3 day waiting period:
APR changes 1/8 of a percent
Pre-payment penalty added to your Note
Loan is changed from fixed to variable, negative amortization
6. Closing fees subject to zero tolerance unless otherwise excepted.
10% tolerance for charges paid to third parties-charges cannot increase by more than 10%
no tolerance-charges can increase without limits if originally disclosed
0% tolerance- charges cannot increase at all
7. How do you determine what category you fall in?
Does lender allow borrower to shop for the third party services? If third party provider is on the bank list, there is a 10% tolerance, if not on the list there is no tolerance.
8. Fees that can't increase:
fees to brokers or creditor
charges to an affiliate of broker or creditor
charges to an unaffiliated third party – if consumer not allowed to shop
transfer taxes
9. Any variation of the above must be refunded no later than 60 days after closing.
10. Seller will receive CD by or at closing. This will be prepared by the bank attorney in addition to the statement provided by the Seller's lawyer.
11. TRID will not apply to: HELOCS, Reverse Mortgages, Commercial Loans and lenders who make 5 or less loans per year.
The Closing process will be more organized, with all the numbers worked out about a week prior to closing so there are no surprises on the closing day.
| | |
| --- | --- |
| Posted on February 18, 2017 at 3:55 PM | |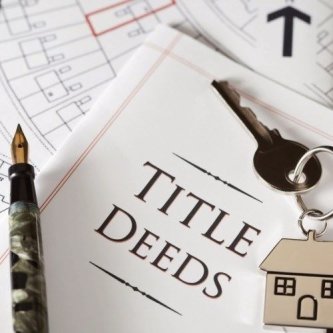 I am often asked by clients looking to transfer property whether I will be using a quitclaim deed to complete the transfer.  I tell my clients that in the New York Metropolitan area, the type of deed customarily used to convey real property, whether to a third party in an arm's length transaction or to a family member, is a "Bargain and Sale Deed with Covenants Against Grantor's Acts."
A quitclaim deed must to used with caution and can be dangerous or beneficial depending upon whether you are the grantor or grantee.  This type of deed conveys the interest you have in a property without providing any warranties or guarantees about the interest you are conveying.  A quitclaim deed means you are only transferring whatever interest and title you MAY have in the property, subject to any claims which exist or may arise.  It does not ensure good title as a Bargain and Sale Deed with Covenants Against Grantor's Acts would. 
The
New York State Real Property Law Sec. 258
recognizes several types of deeds to be used to convey real property. A quitclaim deed is among the recognized forms.  Nevertheless, the customary practice among local attorneys in New York will determine the appropriate deed to be used.  While there is no case law or statute prohibiting the use of a quitclaim deed to convey a home in the New York Metropolitan area, its use would be unusual and could raise questions down the road and therefore should be used only in very limited circumstances.
Transferring title by a deed whether by a quitclaim deed or any other type of deed is a serious matter with numerous legal and financial consequences and should not be attempted without an attorney.  A deed may not be effective if not prepared properly or executed properly. A New York real estate attorney can ensure that the legal formalities required for deeds are met, and that you thoroughly understand what the conveyance process entails. Once the deed is properly executed, it must then be recorded in the public records of the county where the property is located.

The Law Office of Jeanne M. Reardon assists New York property owners with strategies to protect and pass on their homes and real estate investments. To speak with an experienced New York deed attorney, call us at (516) 314-8433 or e-mail us. To learn more about our deed transfer services visit us at:  www.jreardonlaw.com/Deed-Transfer.html
| | |
| --- | --- |
| Posted on January 22, 2017 at 3:43 PM | |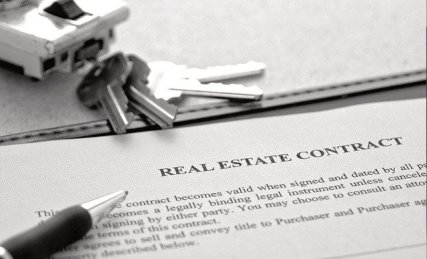 Buyers and sellers involved in a residential or commercial real estate transaction have different issues and goals. The real estate contract or purchase agreement is the single most important document in the transaction. A well drafted contract that accurately reflects your interests and addresses potential problems is critical to a successful real estate transaction.  At the Law Office of Jeanne M. Reardon, we have more than 20 years of experience negotiating, drafting and reviewing contracts.
A strong, well drafted contract provides the protection you need by anticipating and minimizing the risks involved in buying and selling real estate.  Jeanne M. Reardon has the knowledge and experience that it takes to negotiate and draft real estate contracts that aim to protect her clients' interests, their down payment and lessen their overall risks.  
The standard New York real estate contract does not ordinarily include all the nuances of your particular transaction.  Usually the real estate broker will submit the basic terms of the deal such as purchase price, down payment, financing terms and nothing more.  Only an experienced real estate attorney will have the knowledge to anticipate all the issues at hand and ensure that they are properly addressed in the drafting and negotiating of the real estate contract. 
Some issues that an experienced real estate attorney will anticipate and aim to have addressed in a contract include:
Additions or renovations to the property with missing certificates of occupancy
Willful or negligent loss of the down payment by the seller's attorney
Underground oil storage tanks
Death of the purchaser prior to the closing
Attorney Jeanne M. Reardon is licensed to practice in New York, and she has extensive experience in handling real estate contracts, including Fannie Mae REO contracts. 
Contact a Skilled Long Island Real Estate Attorney
Whether you are buying or selling your home, please do not enter into a contract before contacting our office because no standard contract can adequately address all the special circumstances of your transaction.
Our services can help to protect your interests, and save you time and money.
We provide a free initial consultation to all of our potential clients. To discuss your real estate issue with an experienced Long Island
real estate lawyer
call 516-314-8433 or
e-mail us
.
| | |
| --- | --- |
| Posted on May 17, 2016 at 11:06 PM | |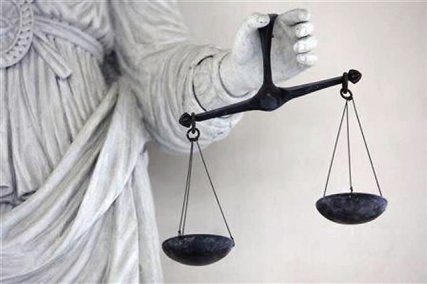 Whether you are buying or selling a home, your team of expert advisers should include a real estate closing attorney. 
Real estate closings
  are complicated matters and require a thorough knowledge of the law.  With a decision as serious as buying and selling real estate, it is important that you are guided throughout every step of the closing process by an experienced and knowledgeable real estate lawyer.  The purchase of a home is often the single largest financial transaction you will ever make in your life. Why not ensure that all your bases are covered by retaining a closing lawyer to represent your interests and guide you through the process.
How a Closing Lawyer Can Help
The real estate attorney performs many time consuming tasks preparing for a closing.  A real estate closing involves a series of complex phases: contract drafting and negotiation, document review, examination of the title, completion and explanation of legal documents, and resolution of any possible title difficulties.  An experienced real estate attorney oversees the entire process so that you are not overwhelmed by the paperwork involved, the disclosures that need to be made, inspections, loan documents, title insurance and affidavits, and unforeseen issues that can suddenly turn a sure sale into a disaster.
Drafting and Negotiating the Contract of Sale
Since real estate attorneys have sophisticated experience with many types of real estate transactions, it is prudent for a buyer or seller to ask their real estate lawyer to negotiate the terms and conditions of their real estate deal. Once the negotiations are complete, the real estate attorney drafts the real estate contract, also known as the Contract of Sale, which incorporates all the terms of the transaction as negotiated. There are also other numerous documents associated with a real estate closing. It can be hard to review and understand all of them. Missing even one clause can change an entire legal document so it is important to have a trained real estate attorney aid in the process so that no issue is overlooked and everything is done in your best interest.
Title Issues
A real estate attorney examines the title records for prior conveyances, unpaid mortgages, liens, judgments, easements, and other encumbrances and clouds on title. They verify that the seller has the authority to convey a good title to the property and that no errors exist in the deeds in the chain of title.
Closing Documents
A real estate attorney prepares all relevant information into one set of closing documents.  A closing statement should be prepared prior to the closing indicating the debits and credits to the buyer and seller. An attorney is helpful in explaining the nature, amount, and fairness of closing costs. If the attorney is representing a seller, the attorney would also prepare the deed and state transfer tax documents.  At the closing, the attorney provides detailed explanations of the documents to insure that the parties understand all issues involved in the transaction and the disbursement of the funds.    
Attend the Closing
The actual closing day is the most important phase in the purchase and sale transaction and having a real estate attorney there to represent you is critical. Title passes from seller to buyer, who pays the balance of the purchase price. The deed and mortgage instruments are signed, and your attorney can assure you that these documents correctly reflect all the terms of the transaction and are appropriately executed. There may also be last minute disputes about issues arising during the final walk-through and delivering possession or the adjustment of various costs, such as fuel and water. If you are represented by an experienced real estate attorney you can rest assured that these issues will be properly addressed and your interests protected which might not necessarily be the case if you are not represented by an attorney.
Retain Closing Lawyer Jeanne M. Reardon
Jeanne M. Reardon is a Long Island real estate attorney who has handled thousands of closings during her over 20 years of practice. She has dealt with any possible issue that may arise in a real estate transaction and will advise you regarding your selling or purchasing of a home during each step and phase of a real estate transaction. Call her today if you plan to sell or buy a home in the Long Island or the Greater New York area at (516) 314-8433.
/