Shopping Cart
Your Cart is Empty
There was an error with PayPal
Click here to try again
Thank you for your business!
You should be receiving an order confirmation from Paypal shortly.
Exit Shopping Cart
| | |
| --- | --- |
| Posted on March 21, 2020 at 6:52 PM | |
COVID-19 Update:
At the Law Office of Jeanne Reardon, the health and safety of our staff and clients is our top priority.  Since you rely on us for your legal needs, we remain ready to help you in this difficult time as we face many health and financial challenges.  Accordingly, we are taking a number of steps to minimize health risks during this health crises while serving our current clients as well as new clients coming on board.
Our law firm will be adhering to the guidelines presented by the Centers for Disease Control and our local health officials, and we continue to monitor them for updates as they are released. We have implemented a plan to protect the safety of our work environment while allowing us to continue to service all of our clients.
We are taking precautions with respect to non-essential meetings and face-to-face interactions. That includes telephone consultations and conference calls whenever possible. With respect to our real estate practice, we will endeavor to utilize Powers of Attorney, pre-signed deeds, and Escrow Closings, where available, in order to close title when the transaction permits us to do so.
Do not hesitate to contact us if you have any questions or concerns regarding your current real estate transaction or if you are just getting started and are looking to hire a real estate attorney for an upcoming sale or purchase of a home.  As always, we are committed to handling our clients' matters with the utmost care and respect, and are available to assist both current and new clients.
We hope that you and your family remain safe and healthy!
Jeanne Reardon, Esq.
| | |
| --- | --- |
| Posted on May 13, 2018 at 6:21 PM | |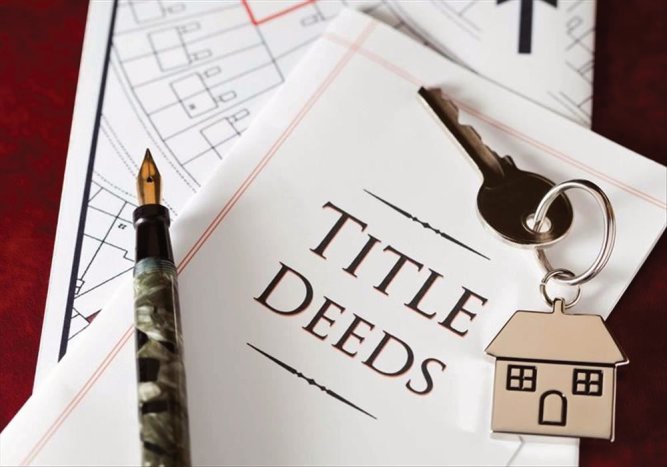 Joint property ownership can be a great solution for people who want to own a home, especially for first-time buyers. But joint ownership can limit your rights and options -- not only while you own the property, but also when you want to transfer ownership to an heir or another buyer. There are three major forms of joint property ownership (or "concurrent ownership") -- tenancy in common, joint tenancy, and tenancy by the entirety.
Tenancy in Common (TIC)


Tenancy in common (sometimes called a "TIC") is the most popular form of concurrent property ownership. Tenants in common (or co-tenants) each own an equal share of a piece of property -- whether it's a house, an apartment building, or other type of real estate. This generally means that each co-tenant has an equal right to possess or use the entire property, and that the rent or maintenance costs of the property are shared among the co-tenants according to their ownership interest. Each co-tenant also possesses a share in the value of the property as it appreciates.
Real estate owned by one or more persons as tenants in common gives a percentage ownership to each person, and upon that owner's death, their percentage share goes to their estate. If they have a will, it goes to the persons named in their will. If they die without a will, then it goes to their legal heirs-at-law. With this type of ownership, each owner has the right to transfer their share during their lifetime, without obtaining the permission of the co-owner. If the deed is silent as to form of ownership, then there is a presumption in the law that the parties own as tenants in common.   Any co-tenant has the right to live in the premises without paying rent to the other owners, and every co-tenant may be entitled to credits for items such as taxes, maintenance and repairs. If the premises are rented to a non-owner, all co-tenants would be entitled to share in the rent. 
A co-tenant can transfer interest in a tenancy in common to another buyer or to an heir -- via a will, for example. A co-tenant can also mortgage a share in the property. What a co-tenant cannot do is transfer or sell the other co-tenants' interests in the property. Once a co-tenant's interest in a tenancy in common is transferred, the new owner steps into the shoes of the co-tenant seller and becomes a tenant in common with the other co-tenants.
Joint Tenancy
Joint tenancy is sometimes called "joint tenancy with right of survivorship." Joint tenancy ownership implied that a joint tenant lost all interest in their property when they died. The deceased person's interest was automatically transferred to the other joint tenant.  Thus, in a joint tenancy, the last surviving joint tenant owned all the property outright.
If you want to create a joint tenancy or take possession of property as joint tenants, make sure that your lawyer or real estate agent is very careful about the phrasing in the deed or will. In general, courts prefer very specific wording that shows the desire to create a joint tenancy and the right of survivorship and not a tenancy in common. For example, a deed or will might include instructions that read "to A and B, as joint tenants with a right of survivorship, and not as tenants in common."
Sometimes, under state law, a joint tenancy will automatically convert to a tenancy in common. For example, if joint tenants die simultaneously, their property is treated as a tenancy in common by the courts, for purposes of inheritance and estate distribution. And if two or more people inherit property from a last surviving joint tenant, they do so as tenants in common instead of as joint tenants.
Tenancy by the Entirety
The third form of ownership -- tenancy by the entirety -- is only available to a married couple who owns a piece of property together.   The couple must be married at the time they acquire the property and must remain married in order for the tenancy by the entirety to be valid.  If a married couple divorce after taking title to the property as tenants in entirety, they then become tenants in common.
The deed should recite the names as follows: "John Doe and Jane Doe, husband and wife" or John Doe and Jane Doe, his wife." If silent, it is presumed that a married couple has taken as tenants by the entirety. Not all states recognize tenancies in entirety -- but those that do often presume that a grant of property to a husband and wife automatically creates a tenancy by the entirety, unless some other type of ownership is specified.  If a different form of ownership is desired between a husband and wife, then it must be specified as either tenants in common or joint tenancy with right of survivorship.
Under a tenancy by the entirety in New York State, upon the death of one spouse, the other spouse owns the property free and clear of any encumbrances that may have been caused by the other spouse. Thus, if one spouse sells or mortgages the survivorship interest to a third party, the third party will get only a contingent interest.  For example, where the husband conveys or grants a mortgage to a third party, the third party will get nothing if the husband predeceases the wife.  It the wife dies before the husband, the third party will own the property outright, or will have an enforceable mortgage on the husband's full fee interest.  Neither spouse can disinherit the other spouse by leaving the property to someone else in their will.
The Law Office of Jeanne M. Reardon assists New York property owners with strategies to protect and pass on their homes and real estate investments. To speak with an experienced New York deed attorney, call us at (516) 314-8433 or e-mail us. To learn more about our deed transfer services visit us at:  www.jreardonlaw.com/Deed-Transfer.html
| | |
| --- | --- |
| Posted on November 26, 2017 at 5:04 PM | |
There are many reasons you may want to add someone to the title of your home. Maybe you just got married and would like your new spouse listed as part owner of your home. Or you may want to add an adult child to your title for estate planning purposes.
Whatever the reason, you will need to retain an attorney, experienced in real estate, to draft a new deed conveying  your home  to yourself and the person you wish to add to your title. In addition to the deed, your attorney will also need to prepare transfer tax returns. While there is no transfer tax due on conveyances which are considered gifts, (i.e. no money given for the conveyance) the returns must still be prepared and filed with the county clerk when the deed is recorded.
Review your mortgage documents or contact your lender before initiating the process to change your deed. If you transfer your interest in the property, or a share of it, to someone else without the lender's permission, it may exercise the loan's due-on-sale clause. Even if the person you're adding doesn't give you money for ownership in your property, the lender still may view the transfer of ownership as a sale and can demand payment in full. Depending on your financial situation, this issue may cause you to reconsider making the addition. If your mortgage contains a due upon sale clause, talk to your lender about adding someone to your deed. Some financial institutions give consent, allowing you to add another person to your property deed without requiring you pay off your loan.
How your new deed is drafted will determine your type of joint ownership. There are three ways to take title to the deed in New York depending on the language used in your deed, and they are as follows: (1) joint tenants with rights of survivorship, (2) tenants in common, or (3) tenants by the entirety. Your attorney can advise you as to which type of joint ownership is appropriate in your case.
The Law Office of Jeanne M. Reardon assists New York property owners with strategies to protect and pass on their homes and real estate investments. To speak with an experienced New York deed attorney, call us at
(516) 314-8433
or e-mail us. To learn more about our deed transfer services visit us at:  www.jreardonlaw.com/Deed-Transfer.html
| | |
| --- | --- |
| Posted on February 18, 2017 at 3:55 PM | |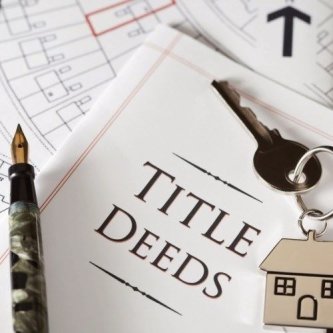 I am often asked by clients looking to transfer property whether I will be using a quitclaim deed to complete the transfer.  I tell my clients that in the New York Metropolitan area, the type of deed customarily used to convey real property, whether to a third party in an arm's length transaction or to a family member, is a "Bargain and Sale Deed with Covenants Against Grantor's Acts."
A quitclaim deed must to used with caution and can be dangerous or beneficial depending upon whether you are the grantor or grantee.  This type of deed conveys the interest you have in a property without providing any warranties or guarantees about the interest you are conveying.  A quitclaim deed means you are only transferring whatever interest and title you MAY have in the property, subject to any claims which exist or may arise.  It does not ensure good title as a Bargain and Sale Deed with Covenants Against Grantor's Acts would. 
The
New York State Real Property Law Sec. 258
recognizes several types of deeds to be used to convey real property. A quitclaim deed is among the recognized forms.  Nevertheless, the customary practice among local attorneys in New York will determine the appropriate deed to be used.  While there is no case law or statute prohibiting the use of a quitclaim deed to convey a home in the New York Metropolitan area, its use would be unusual and could raise questions down the road and therefore should be used only in very limited circumstances.
Transferring title by a deed whether by a quitclaim deed or any other type of deed is a serious matter with numerous legal and financial consequences and should not be attempted without an attorney.  A deed may not be effective if not prepared properly or executed properly. A New York real estate attorney can ensure that the legal formalities required for deeds are met, and that you thoroughly understand what the conveyance process entails. Once the deed is properly executed, it must then be recorded in the public records of the county where the property is located.

The Law Office of Jeanne M. Reardon assists New York property owners with strategies to protect and pass on their homes and real estate investments. To speak with an experienced New York deed attorney, call us at (516) 314-8433 or e-mail us. To learn more about our deed transfer services visit us at:  www.jreardonlaw.com/Deed-Transfer.html
/